Posted by: Keith Ford | Posted on: December 31st, 2014 | 0 Comments
New ventures bring new opportunities and many new relationships.  As we approach the New Year tomorrow I want to thank all our partners and friends in the business and send well wishes for a great New Year.
As I look back at the past year, I reflect on the addition of GAW chain link fence to the Southwestern Wire Inc. product line with the acquisition of the General Wire mill in Tulsa, OK.  The GAW chain link fence product has been a staple of the industry for many years and adding this to our product line has brought many new relationships to the forefront for Southwestern Wire Inc. The team at Southwestern Wire Tulsa, brings many years of experience in manufacturing the GAW chain link fence products and I am glad to have them on my team.
A message from our principal owners, "We thank each and every one of you who have joined our team, best to you all in the New Year and God Bless!"
Why Choose Southwestern Wire Inc. for GAW Chain Link Fence?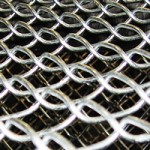 As with all of our products, Southwestern Wire takes pride in manufacturing and supplying the highest quality products in the industry and backing that up with the service of our management team, production team and sales group.  As many of you have dealt with our group over the past 20 years I hope that you have found our team to be honest and straight forward in our practices.  We look forward to the additional relationships that will come in the New Year and hope that we may service many of you in the future as we have served so many in the past.  Join the team; join the movement to products Made in the USA, with pride, the good old fashioned way.
Southwestern Wire Inc now manufactures GAW chain link fence in 1.2 oz and 2.0 oz in the Tulsa, OK location in addition to our other core products from Norman, OK and Sacramento, CA: GBW chain link fence, extruded vinyl coated chain link, MaxFused 2b chain link fence, tension bars, truss rods, tension wire and many types of industrial wire for a multitude of applications.
HAPPY NEW YEAR!
For additional information on GAW Chain Link Fence Products click here or to contact a sales team member click here.