Posted by: eglenn | Posted on: November 2nd, 2018 | 0 Comments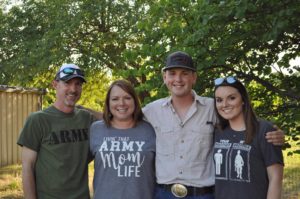 Dear Friends,
Although many have already heard, we regret to inform you that Thursday evening, November 1st, 2018, Chris Houchin passed away after his battle with esophageal cancer.
We would like to thank you all for your kind thoughts, prayers, and donations to help Chris in his fight. It's been a struggle this past year to watch the hardship on him and his family. But seeing the overwhelming support and care from our industries and community has given them much needed comfort.
Those that were lucky enough to know him were better because of it. He always had something positive to say and made your day brighter just by being around him. Hug your family, share a smile with a stranger, tell a coworker how much you appreciate them. Do it for Chris, because now that he's gone we all need to pick up the slack.
Our brother, friend, and colleague will be missed. Please keep Melissa, the kids, his entire family, and all his friends in your prayers in the coming days.
With heartfelt gratitude,
Southwestern Wire Team